Successful Litigation Solicitors
Litigation is the process of fighting or defending a case in a civil court of law
Our solicitors have been litigating cases regularly at the District, Circuit and High Courts since 1998.  This gives us the experience to comprehensively litigate and negotiate on your behalf.
Providing robust, fearless representation based on comprehensive experience of court, negotiation and mediation processes.
As litigators for those who have experienced personal injury, medical negligence or other suffering, we fight fearlessly for our clients in the face of often spurious defenses and diversionary tactics of insurers.
Frank Doherty B.A. The H D.E
Doherty Solicitors was established by Frank in 2000. Frank attended the Law Society of Ireland, Blackhall Place and qualified as a solicitor in 1998.
Frank has extensive experience in all areas of law and is known as a tenacious litigator on behalf of his clients, particularly in personal injury,  medical negligence, road accident and employment rights cases.
His professional membership's include the Law Society of Ireland, Association of Personal Injury Lawyers (APIL), Medical Injuries Alliance and the Employment Law Association of Ireland (ELAI).
Frank is also accredited by CEDR (London) as a Mediator who has the qualification and expereince to assist parties to a fair, negotiated agreement of a dispute where appropriate
Frank is also active in local and community affairs as a member of the Executive Committee of Chamber of Commerce in Ennis as well as his local GAA and rugby clubs.
Caoimhe Collins B.A L.L.B
Caoimhe has honors degrees in Legal Science/Law as well as Sociology/Politics from NUI, Galway. She qualified as a Solicitor in 2009.
Caoimhe is an experienced in a wide range of practice areas including personal injury litigation, criminal law, conveyancing and probate. Since joining the firm, she is a member of the Free Legal Advice Centre in Ennis, County Clare.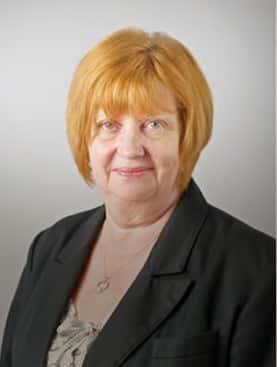 Valerie Enright
Valerie is a vastly experienced Legal Secretary and Administrator. She will be your first point of contact in Doherty Solictors. Valerie will help you through completing any documentation and paperwork which we require in preparing your case.
Our clients are always our priority and we pride ourselves on our service commitment to you.
Aim to provide the highest quality legal advice, help and support in an approachable, caring and cost effective way.
Strive to advise clients of every route available to them.
Endeavour to achieve the best possible outcome whilst ensuring that our clients' interests are protected.
Committed to communicate in plain English (no legal jargon) and offer legal advice you can understand and to help our clients to make informed decisions.
Aim to make the experience as easy and stress free as possible. You can rest easy knowing your case is in experienced hands.
Willing and eager to work with you through email/phone/ meetings